Regular price
$0.00 USD
Sale price
$79.99 USD
Unit price
per
Sale
Sold out
Introducing: The Axon MAX+ Programmable Servo. Featuring a titanium powertrain, aluminum case, and high efficiency brushless motor, this standard sized servo packs 7.5W of power into an affordable and compact package. Additionally, it has an extremely unique feature: a fourth wire lets you read the absolute position of the servo with extremely high 12-bit analog precision. 

Max Travel: 180 (355 or Continuous Rotation with Servo Programmer) 
Torque
28 kgf·cm (375 oz·in) @ 4.8v 
34 kgf·cm (473 oz·in) @ 6.0V (4a)
39 kgf·cm (542 oz·in) @ 7.4V 
 45 kgf·cm (625 oz·in) @ 8.4V 
Speed
0.14sec/60° @ 4.8v
0.115sec/60° @ 6.0V
0.100sec/60° @ 7.4V 
0.085sec/60° @ 8.4V 
CAD Download
Returns

All sales are final. All servos are individually tested before shipping, however in the case of a faulty product, we would be happy to help you out and make things right! Contact us
Share
View full details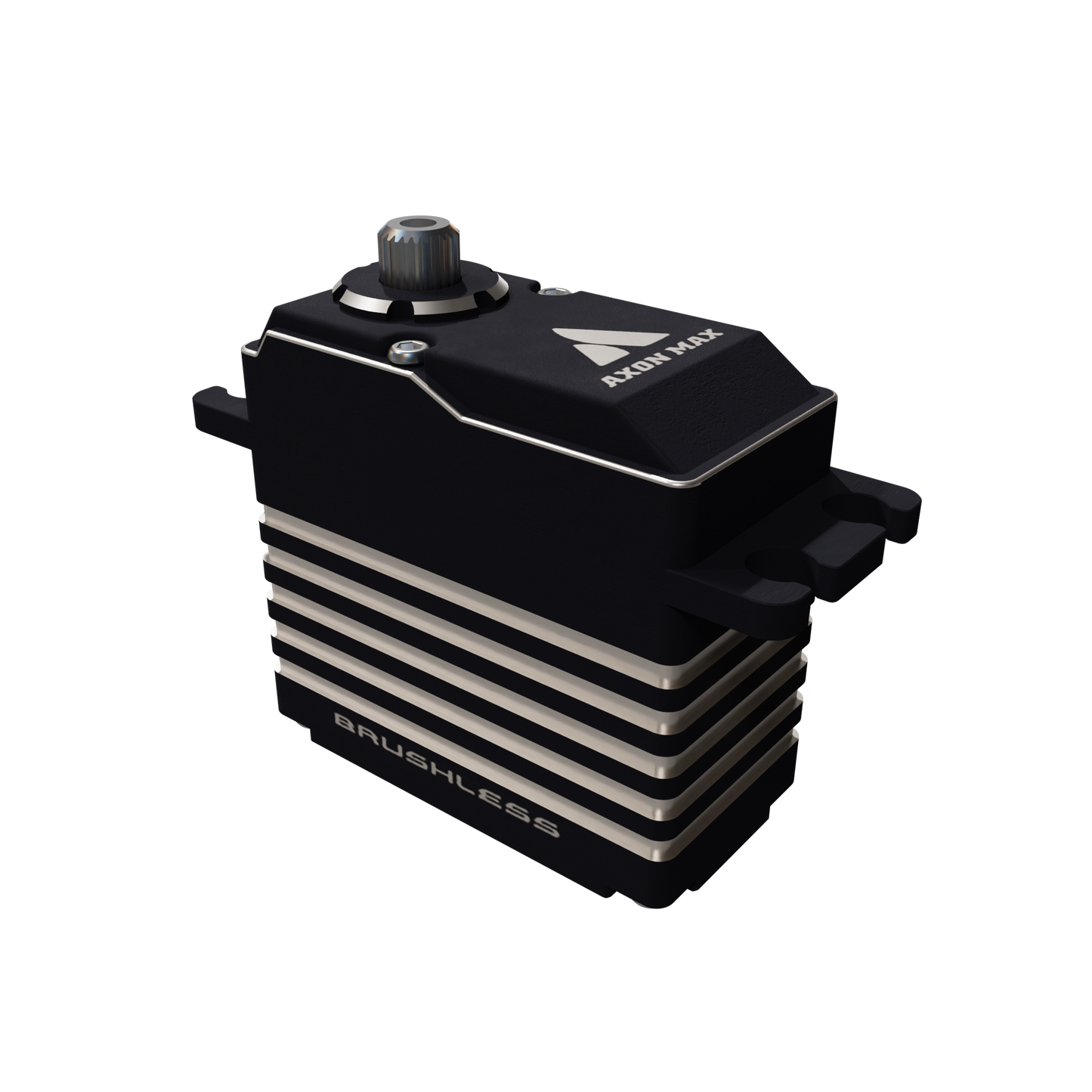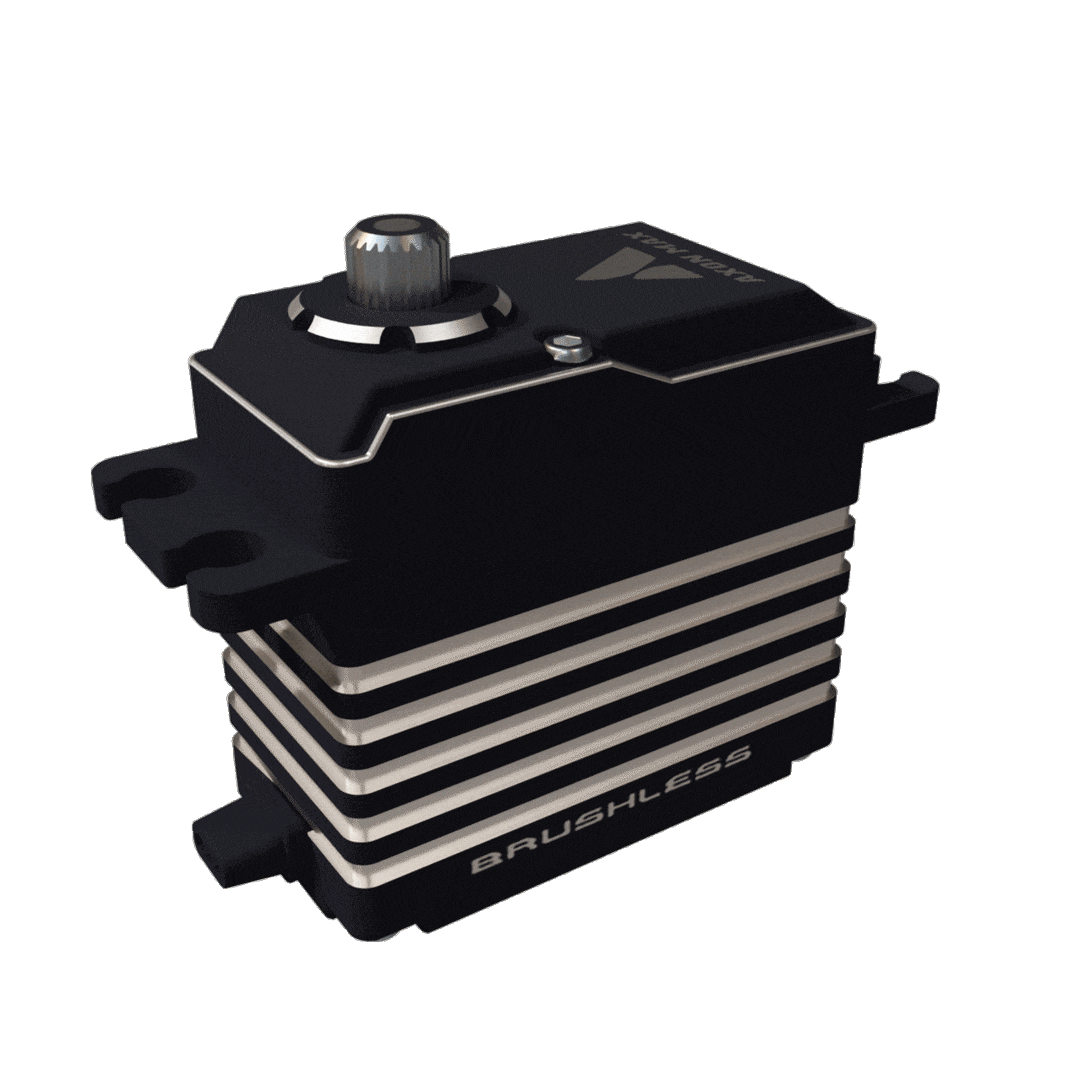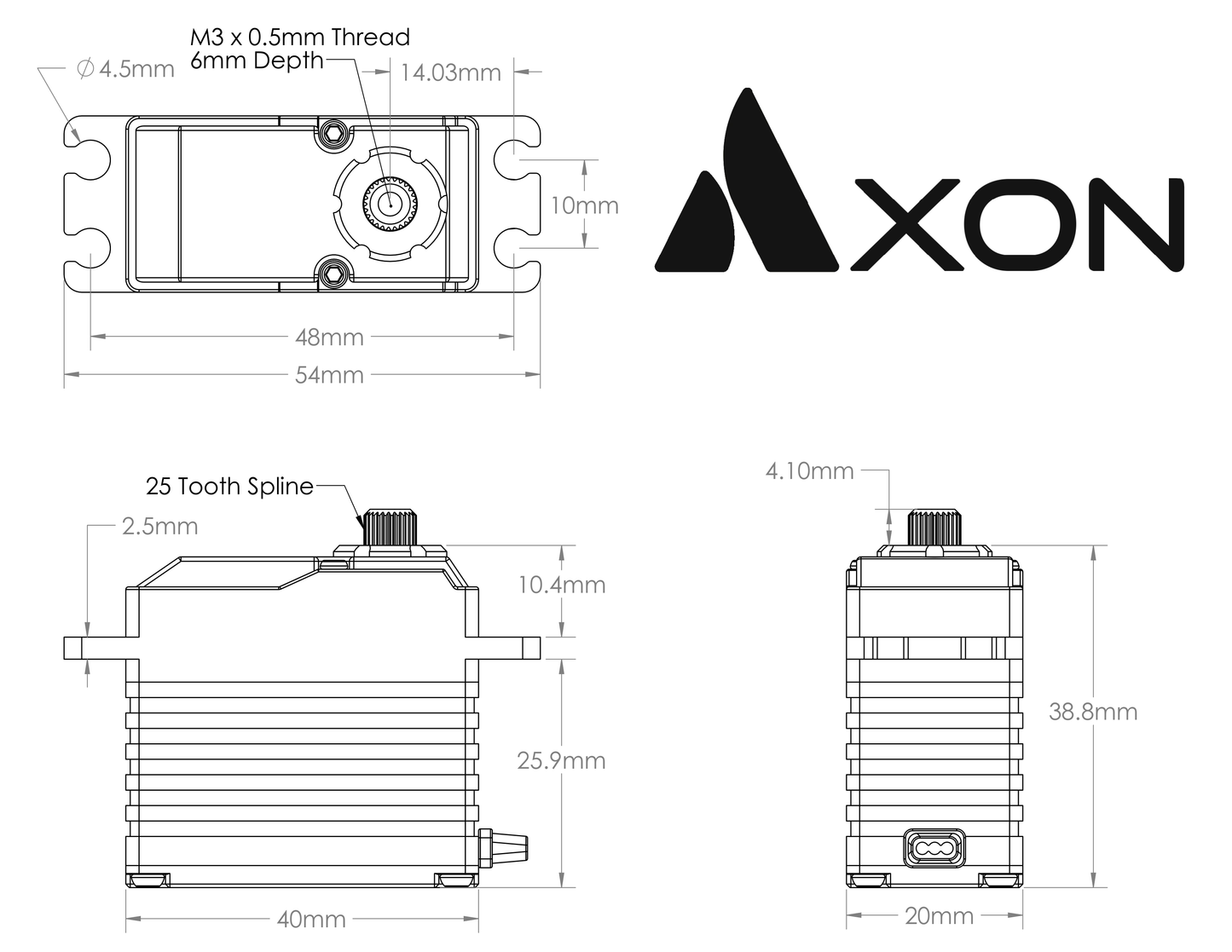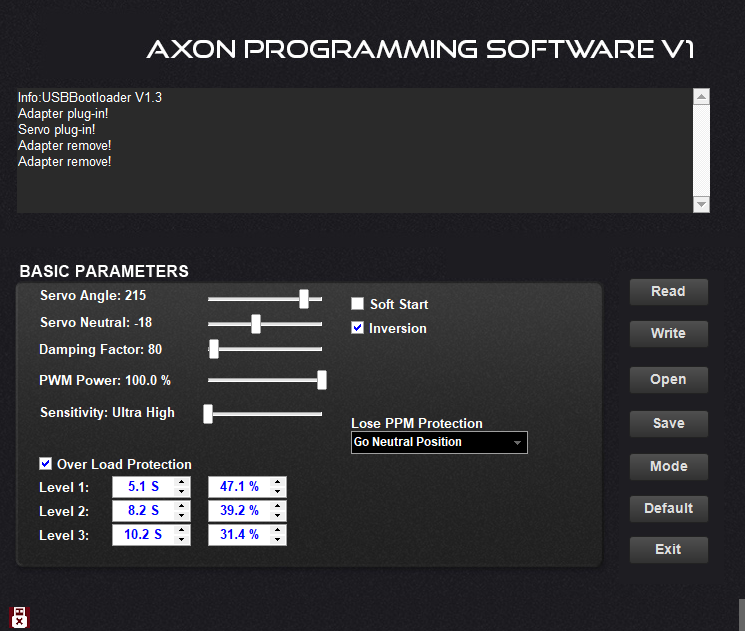 Programmable
Able to switch seamlessly switch between Continuous Rotation and Servo Mode with the use of an Axon Servo Programmer. Additional features include programmable overload protection, range, power output limits, default direction, dedband, dampening, neutral position, and last but certiainly not least failsafe protection. When signal is lost, you can pick between holding the previous position, going to the neutral position, or dropping power and letting the servo coast.
Programmable

Able to switch seamlessly switch between Continuous Rotation and Servo Mode with the use of a Servo Programmer

High Torque

Perfect for applications such as linkages and 1/10th and 1/12th scale rc cars

Durable

With an all aluminium case, titanium gears, and programmable over current protection, the Axon Max is nearly unbreakable

Waterproof

Rated IP67 for 100% protection against dust and other particles and 100% protection against water for up to 30 minutes under 1m